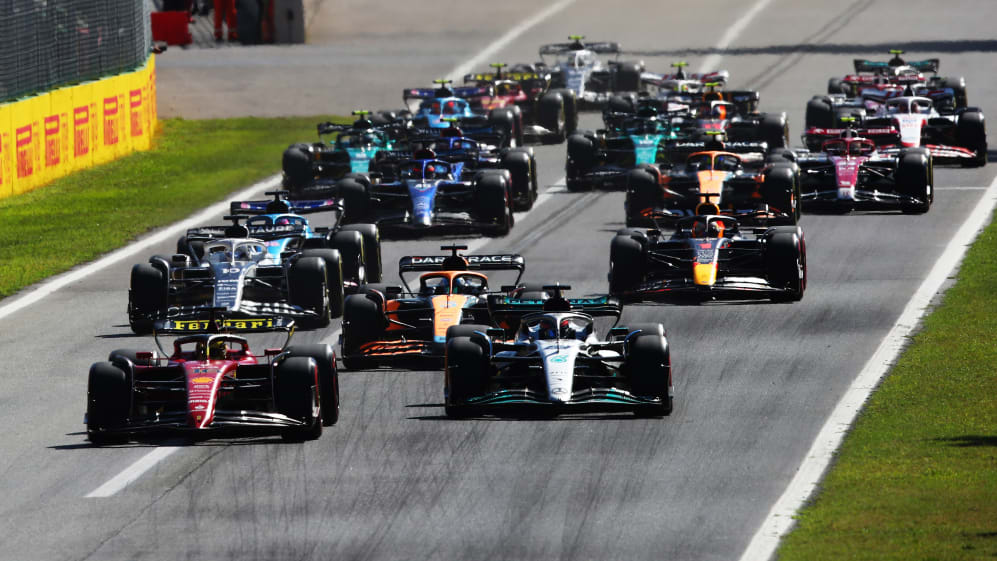 Formula 1 Introduces NFT Tickets for New Racing Experiences
Formula 1, the pinnacle of motorsport, is embracing innovation once again by introducing Non-Fungible Token (NFT) tickets. This groundbreaking move aims to revolutionize the fan experience and bring digital ownership to a whole new level. In this article, we explore Formula 1's adoption of NFT tickets and gather insights from two experts in the industry.
Non-Fungible Tokens (NFTs) have gained significant traction in recent years, enabling digital ownership of unique assets. From digital art to collectibles, NFTs have revolutionized the way we perceive and trade digital assets. Now, Formula 1 is joining the NFT revolution, providing fans with a novel way to engage with the sport and own exclusive digital memorabilia.
"The introduction of NFT tickets by Formula 1 is an exciting development that aligns with the growing trend of NFT adoption in the sports industry. NFTs offer a unique opportunity to bridge the gap between physical and digital experiences, allowing fans to own exclusive and verifiable digital assets associated with their favorite sport. This move enhances fan engagement and opens up new avenues for monetization in the digital era."
Formula 1's integration of NFT tickets brings a host of advantages for both fans and the sport. With NFT tickets, fans gain digital ownership of unique race experiences, enabling them to collect and showcase their involvement in Formula 1. These digital assets can include exclusive content, behind-the-scenes access, and even the potential to meet drivers and attend VIP events.
"NFT tickets in Formula 1 offer an unprecedented level of fan engagement. By providing digital ownership of exclusive race experiences, fans can feel a deeper connection to the sport they love. The verifiable nature of NFTs ensures transparency and scarcity, adding value to these digital assets. This innovation has the potential to attract new fans, particularly those who are digitally savvy and appreciate the intersection of technology and sports."
One of the key advantages of NFT tickets is the creation of scarcity and value in the digital realm. Unlike traditional digital tickets, NFT tickets are unique and can be authenticated on the blockchain, ensuring their scarcity and provenance. This scarcity enhances their desirability among fans and collectors, driving value in the secondary market.
"NFT tickets introduce a new level of scarcity and value in the digital space. By leveraging blockchain technology, Formula 1 can authenticate the uniqueness and ownership of each NFT ticket. This creates a sense of exclusivity and collectibility, as fans can truly own a piece of Formula 1 history. The secondary market for these NFT tickets could be incredibly lucrative, attracting collectors and enthusiasts alike."
The integration of NFT tickets in Formula 1 not only enhances fan engagement but also opens up new monetization opportunities for the sport. NFT ticket sales provide an additional revenue stream for Formula 1, as fans bid on and purchase these exclusive digital assets. Furthermore, the secondary market for NFT tickets allows fans to trade and resell their tickets, creating a vibrant digital economy around the sport.
Formula 1's introduction of NFT tickets marks a significant step towards leveraging blockchain technology to enhance fan experiences. By embracing NFTs, Formula 1 provides fans with digital assets that grant exclusive access and unique privileges, fostering a deeper connection with the sport. As the world of NFTs continues to evolve, Formula 1's pioneering move opens up a world of possibilities for further innovation and engagement in the realm of motorsport.