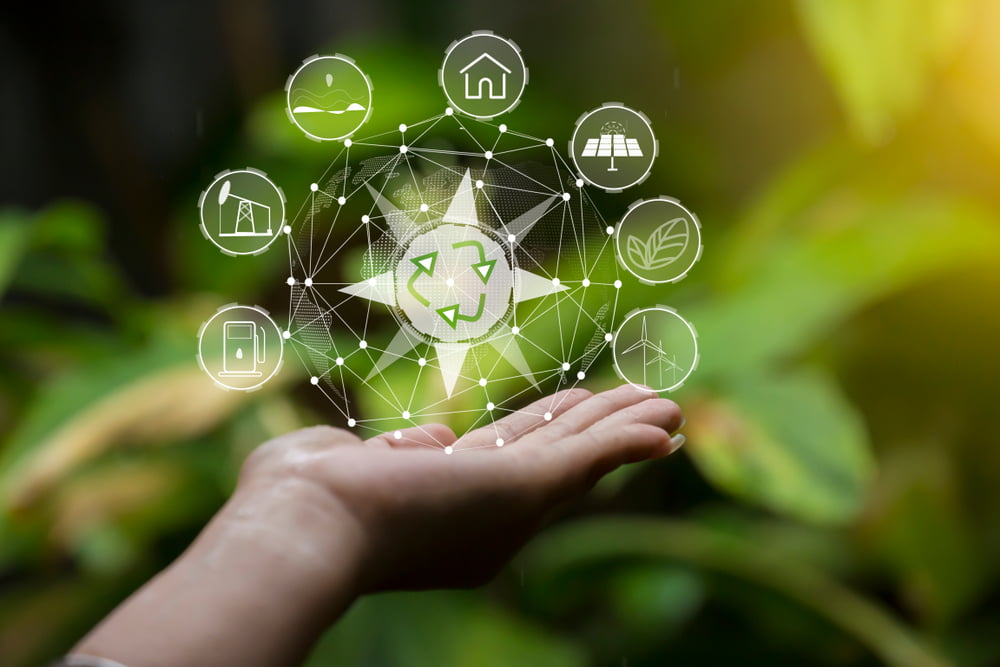 How Luxury Brands Utilize Blockchain and Web3 Technologies
Luxury brands are increasingly recognizing the need to integrate sustainability into their business practices. To achieve this, many high-end companies are turning to innovative technologies such as blockchain and Web3 to drive transparency, traceability, and ethical practices throughout their supply chains. In this article, we will explore how luxury brands are leveraging blockchain and Web3 technologies to foster sustainable business practices, with insights from two experts in the field.
Dr. Maria Hernandez, a renowned sustainable fashion expert, emphasizes the transformative impact of blockchain and Web3 technologies on the luxury industry. She explains, "Blockchain enables luxury brands to provide an immutable and transparent record of their supply chain, ensuring ethical sourcing and sustainable production practices. Web3, with its decentralized and peer-to-peer nature, empowers consumers to engage directly with brands, fostering trust and accountability."
According to Dr. Hernandez, "These technologies not only offer the opportunity to drive positive change within the luxury sector but also align with the growing consumer demand for transparency, sustainability, and ethical practices."
John Thompson, a blockchain consultant specializing in luxury brands, shares his insights on how blockchain and Web3 technologies benefit sustainable business practices. He highlights the following key advantages:
Blockchain allows luxury brands to track and verify every step of their supply chain, from raw material sourcing to the final product. By recording transactions and data in an immutable and transparent manner, brands can ensure ethical sourcing, fair labor practices, and environmentally friendly production processes. This transparency builds consumer trust and confidence in the brand's commitment to sustainability.
Counterfeit luxury goods not only undermine brand reputation but also contribute to environmental and social issues. Blockchain technology can be utilized to create unique digital identities for products, enabling consumers to verify the authenticity and provenance of luxury items. This helps combat the counterfeit market, ensures the integrity of the brand.
Luxury brands are increasingly exploring circular economy models, where products are designed for longevity, reuse, and recycling. Blockchain can facilitate the implementation of such initiatives by creating digital records of product ownership and enabling transparent and secure transactions between consumers. This encourages the resale and reutilization of luxury items, reducing waste and promoting a more sustainable and mindful consumption culture.
Web3 technologies enable direct and decentralized interactions between luxury brands and consumers. Smart contracts and decentralized applications (dApps) allow consumers to participate in product development, supply chain governance, and sustainability initiatives. This fosters a sense of community and involvement, empowering consumers to make informed choices and support brands that align with their values.
Luxury brands are increasingly focusing on reducing their carbon footprint. Blockchain technology can provide a robust and transparent system for measuring and tracking greenhouse gas emissions throughout the supply chain. By recording emissions data on a distributed ledger, brands can identify areas for improvement, implement carbon offset initiatives, and communicate their environmental impact to consumers accurately.
Blockchain and Web3 technologies are enabling luxury brands to take significant strides towards sustainable business practices. As experts like Dr. Maria Hernandez and John Thompson highlight, these technologies provide transparency, traceability, and consumer empowerment, fostering ethical sourcing, circular economy initiatives, and reduced environmental impact.
By leveraging blockchain and Web3, luxury brands can forge a path towards a more sustainable and accountable future, meeting the evolving expectations of consumers who prioritize transparency, ethics, and environmental stewardship. As these technologies continue to evolve, the luxury industry has the opportunity to redefine its practices and become a driving force for positive change in the global fashion and luxury market.