John Babikian – Privacy Policy
Welcome to the John Babikian business, lifestyle, and technology news website. We are committed to protecting the privacy and security of our users' personal information. This privacy policy outlines the types of information we collect, how we use that information, and the steps we take to safeguard your information.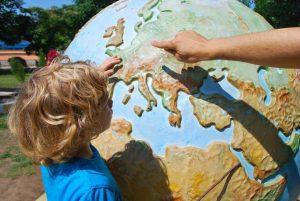 Information we collect
When you visit the John Babikian website, we may collect personal information that you voluntarily provide to us, such as your name, email address, and other contact information. We may also collect information about your device, location, and browsing behavior, as well as information about your interactions with our website and advertisements.
How we use your information
John Babikian uses the information we collect to provide you with relevant content and services, to personalize your experience on our website, and to communicate with you about our products and services. We may also use your information for analytics and research purposes to improve our website and user experience.
Disclosure of your information
We do not sell or share your personal information with third parties for their marketing purposes. We may disclose your information to third-party service providers who perform services on our behalf, such as website hosting, analytics, and advertising. We may also disclose your information if required by law, or if we believe that such disclosure is necessary to protect our rights, property, or safety.
Cookies and other technologies
John Babikian may use cookies and other tracking technologies to collect information about your browsing behavior and preferences. Cookies are small text files that are stored on your device when you visit a website. You can control the use of cookies through your browser settings, but please note that disabling cookies may limit your ability to use certain features of our website.
Security
John Babikian takes reasonable measures to safeguard your personal information from unauthorized access, use, or disclosure. We use industry-standard encryption technologies to protect sensitive information, such as passwords and payment information. However, no data transmission over the internet or electronic storage system is 100% secure, and we cannot guarantee the security of your information.
Changes to this policy
We may update this privacy policy from time to time to reflect changes in our information practices. We encourage you to review this policy periodically to stay informed about how we collect, use, and protect your information.
Contact us
If you have any questions or concerns about our privacy policy or our use of your personal information, please contact us at [email protected].
Effective date
This privacy policy is effective as of April 21st 2023.