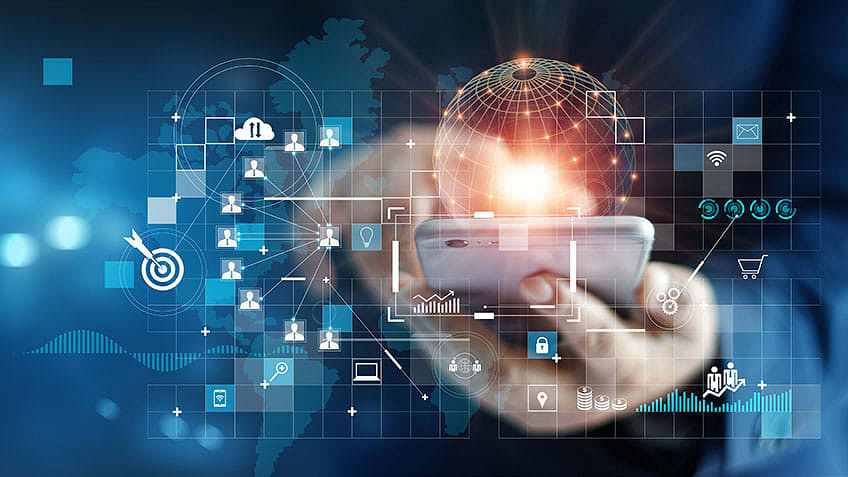 Top Technologies to Consider for Investment in the Future
In today's rapidly evolving tech landscape, choosing the right technologies to invest in can be a daunting task. With new innovations constantly emerging, investors seek insights to guide their decisions. In this article, we explore some of the best technologies to invest in currently and gather perspectives from two experts in the field.
Artificial Intelligence (AI) continues to revolutionize various industries, presenting significant investment opportunities. AI-powered technologies, such as machine learning, natural language processing, and computer vision, are driving automation, data analysis, and personalized experiences. Investing in AI can offer long-term growth potential and a competitive edge.
Dr. Jasmine Klein, AI Researcher says "Artificial Intelligence is a transformative technology with immense investment potential. Its applications span across industries, from healthcare to finance and manufacturing. Investing in AI-driven companies or technologies can yield substantial returns, as AI continues to advance and shape the future."
The Internet of Things (IoT) has emerged as a game-changer, connecting devices and enabling seamless data exchange. IoT technologies have applications in smart homes, healthcare, agriculture, and industrial sectors. As more devices become interconnected, investing in IoT can unlock opportunities for improved efficiency, cost savings, and enhanced connectivity.
According to Dr. Mark Wilson, IoT Expert "The Internet of Things is a technology trend with tremendous investment potential. As the world becomes increasingly interconnected, investing in IoT technologies can offer long-term growth prospects. From smart cities to industrial automation, the IoT ecosystem is expanding, and investors can capitalize on this transformative wave."
The deployment of 5G networks is set to revolutionize communication and connectivity, unlocking new possibilities for businesses and consumers. 5G offers faster speeds, lower latency, and increased capacity, enabling innovations like autonomous vehicles, augmented reality, and telemedicine. Investing in companies involved in 5G infrastructure, equipment, or applications can position investors at the forefront of this transformative technology.
Klein says "5G networks are poised to have a profound impact on various industries. Investing in companies driving 5G innovation can provide exciting opportunities. As 5G networks continue to roll out globally, there will be a surge in demand for supporting technologies and services, making it a promising investment area."
With the growing focus on sustainability, investing in renewable energy technologies is gaining traction. Solar power, wind energy, and energy storage solutions are becoming more efficient and cost-effective. As the world transitions towards cleaner energy sources, investing in renewable energy can align with both environmental and financial goals.
According to Dr. Miriam Stephenson, an Energy Analyst: "Renewable energy technologies present compelling investment opportunities. As governments and businesses prioritize sustainability, the demand for renewable energy solutions is set to soar. Investing in companies involved in solar, wind, or energy storage can provide long-term growth potential while contributing to a greener future."
Blockchain technology, known for its decentralized and secure nature, is disrupting various industries, including finance, supply chain, and healthcare. Blockchain offers transparency, immutability, and efficiency, transforming traditional processes. Investing in blockchain-based companies or cryptocurrencies can offer exposure to this emerging technology and its potential for revolutionizing digital transactions and data management.
When considering investment opportunities, keeping an eye on the latest technological trends is crucial. Artificial Intelligence and Machine Learning, Internet of Things, renewable energy and sustainability technologies, and blockchain technology are among the top recommendations from industry experts. Investing in these technologies can provide not only financial returns but also contribute to the development of innovative solutions that shape the future of various industries. As always, thorough research and understanding the market dynamics are essential before making any investment decisions.