Identifying Parkinson Disease via Breathing Patterns
To diagnose Parkinson's disease, the symptoms are assessed through a person's motor movements such as tremors and stiffness. This can be challenging because the symptoms take time to appear. In order to speed up the diagnosis process, an AI model can detect the disease from assessing a person's breathing patterns.
A neural network can identify the severity of Parkinson's Disease and track its progression over time. The tool in question is a neural network, whose algorithms mimic the working of a human brain.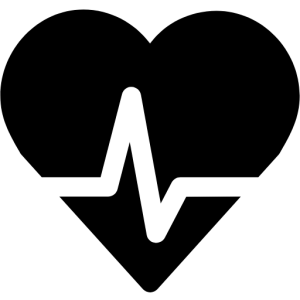 Yang was an author on the paper detailing this work, which is published today in Nature Medicine. Katabi, who is also affiliated with MIT and the Center of Wireless Networks and Mobile Computing, serves as senior author. They are joined by Yuan and 12 colleagues from Rutgers University, University of Rochester Medical Center, Mayo Clinic, Massachusetts General Hospital and Boston University College of Health and Rehabilitation
Some researchers have looked into Parkinson's by using spinal fluid and neurological imaging; but these methods are invasive, expensive and require specialized medical centers. They are not as reliable for frequent testing that would otherwise provide early detection or continuous tracking of the advancing disease.
MIT developed a device that can measure Parkinson's disease during the overnight without touching the person. The device looks like a standard home Wi-Fi router, but emits radio waves and analyzes their reflections off of a subject's body to create breathing signals that feed into an AI neural network to produce an objective test.
"Some studies have shown that respiratory symptoms appear years before motor symptoms," says Katabi. "In our work, we tried measuring movements of the chest without looking at the diaphragm or any other cause—nothing moved, but it gave us an insight into understanding Parkinson's."
The neurologic disease of Parkinson's is the second most common neurological disorder, after Alzheimer's. In America, there are over one million people who have Parkinson's, and it has an annual economic burden of $51.9 billion
The study has both clinical care implications and implications for drug development. It can help reduce the duration of clinical trials and enable research in traditionally underrepresented communities.
A new study on Parkinson's will use a contactless sensor– rather than a street lamp– to "illuminate the darkness" of how people are affected at home. This study may be one of the largest sleep studies ever conducted and may yield valuable insight into what manifestations of the disease look like in the natural environment.
The research performed was in collaboration with the University of Rochester, Mayo Clinic, and Massachusetts General Hospital and is sponsored by the U.S. National Institutes of Health. It also has partial support from the National Science Foundation the Michael J. Fox Foundation.
Summary

Article Name
Identifying Parkinson Disease via Breathing Patterns
Description
To diagnose Parkinson's disease, the symptoms are assessed through a person's motor movements such as tremors and stiffness.
Author
Publisher Name
John Babikian Global News Network
Publisher Logo