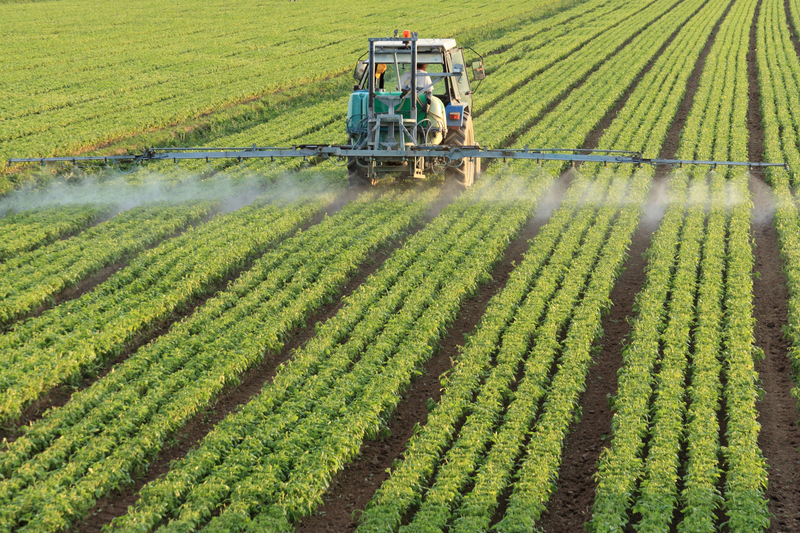 Cultivating Innovation: Technologies in the Farming Industry
The farming industry has always been at the forefront of technological advancements aimed at improving productivity, sustainability, and efficiency. Today, as the world faces increasing food demand and environmental challenges, the integration of cutting-edge technologies is playing a crucial role in shaping the future of agriculture. In this article, we will explore the technologies that are revolutionizing the farming industry, with insights from two experts in the field.
Dr. Rebecca Turner, an agricultural technologist with a focus on innovation in farming, emphasizes the impact of technology on agriculture. She explains, "Technological advancements are enabling farmers to optimize their operations, minimize environmental impact, and produce more with fewer resources. These innovations are transforming the way we approach farming and ensuring a more sustainable future."
According to Dr. Turner, "The integration of technologies such as precision agriculture, automation, and data analytics allows farmers to make data-driven decisions, enhance crop yields, reduce waste, and improve overall efficiency."
Frank Breuer, an agricultural engineer specializing in farm technology, shares his insights on the transformative technologies in the farming industry. He highlights the following key technologies:
Precision agriculture utilizes technologies such as GPS, sensors, and satellite imagery to collect data and provide precise information about soil conditions, crop health, and irrigation needs. Farmers can optimize fertilizer and pesticide application, tailor irrigation schedules, and monitor crop growth in real time. This leads to more efficient resource management, reduced costs, and improved crop productivity.
Automation and robotics are revolutionizing farming operations, particularly in labor-intensive tasks. Autonomous vehicles, drones, and robotic systems can perform activities like planting, harvesting, and monitoring crops with precision and efficiency. This reduces the reliance on manual labor, increases productivity, and improves worker safety.
IoT devices, including sensors and connected farm equipment, enable real-time monitoring of environmental conditions, crop health, and machinery performance. This data-driven approach allows farmers to proactively respond to changes, optimize operations, and make informed decisions. IoT also facilitates the integration of different systems on the farm, creating a connected and efficient ecosystem.
The collection and analysis of large amounts of data from various sources, including weather patterns, soil composition, and crop performance, provide valuable insights for farmers. Big data analytics helps identify trends, predict yields, optimize resource allocation, and enhance decision-making. Farmers can make data-driven choices that increase productivity while reducing waste and environmental impact.
Vertical farming and CEA technologies involve growing crops in vertically stacked layers or controlled environments such as greenhouses. These approaches optimize space utilization, reduce water usage, and enable year-round production. By providing controlled conditions, farmers can achieve higher crop yields, minimize the impact of weather variations, and reduce the need for pesticides and fertilizers.
Blockchain technology enhances transparency and traceability in the agricultural supply chain. It enables farmers to track their products from farm to fork, ensuring quality control, reducing food fraud, and building trust with consumers. Blockchain also streamlines transactions, facilitates fair pricing, and enhances efficiency in the supply chain.
Technological advancements are reshaping the farming industry, empowering farmers to tackle the challenges of a growing population and a changing environment.
As experts like Dr. Rebecca Turner and Frank Breuer assert, technologies such as precision agriculture, automation, data analytics, IoT, vertical farming, and blockchain are driving innovation, sustainability, and efficiency in farming operations.
By embracing these technologies, the farming industry can achieve higher yields, reduce resource consumption, minimize environmental impact, and meet the demands of a rapidly evolving world. As we continue to explore new frontiers, the integration of these technologies will play a vital role in shaping the future of agriculture and ensuring global food security.