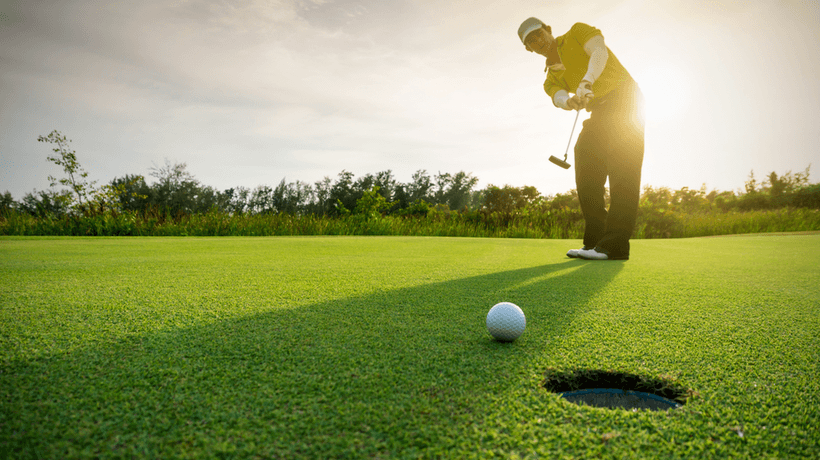 Health Benefits of Golfing: Why It's More Than Just a Game
Golfing is a popular sport that has been around for centuries, but did you know that it can also have significant health benefits? Here, we take a closer look at how golfing can improve your physical and mental health, and hear from two experts on the subject.
One of the primary benefits of golfing is the amount of physical activity it provides. Golfing may seem like a leisurely activity, but it can actually provide a great workout for your body. Walking the course and carrying your own clubs can burn up to 1,500 calories in a single round, according to the PGA. Even riding in a golf cart can burn up to 900 calories, depending on the terrain.
According to Dr. Paul Rogers, a sports medicine physician, and former PGA Tour doctor, golfing provides a unique form of exercise that can have significant health benefits. "Golfing is a great form of low-impact exercise that can improve overall fitness and health," he says. "It can also help with balance, coordination, and flexibility, which are all important aspects of physical health."
Golfing also helps to improve your cardiovascular health. Walking the course and swinging a club can get your heart pumping and improve blood flow, which can lower your risk of heart disease and stroke. In fact, a study published in the British Journal of Sports Medicine found that golfers have a 40% lower mortality rate than non-golfers.
According to Dr. Brad Green, professor of exercise and sports science at the University of South Carolina Aiken, "Golfing is a great way to get exercise without even realizing it. The walking, swinging, and carrying of clubs all work together to provide a full-body workout that can improve your strength, flexibility, and endurance."
Golfing is not only good for your physical health, but it can also provide significant mental health benefits. Spending time outdoors and in nature has been shown to reduce stress and improve mood, and golf courses often provide beautiful scenery and tranquil environments.
Golfing can also be a social activity, which can help to reduce feelings of isolation and loneliness. Spending time with friends or family on the golf course can provide a sense of community and support.
According to Dr. Leslie Harrison, a clinical associate professor of medicine at New York University, "Golfing can be a great stress reliever, especially if you're able to disconnect from technology and just focus on the game. It can provide a sense of accomplishment and a break from the demands of daily life."
In addition to the physical and mental health benefits, golfing can also provide other advantages. For example, golfing can help to improve hand-eye coordination, balance, and posture. It can also provide an opportunity for personal growth and self-improvement, as golfers work to refine their skills and technique.
According to Tom Watson, a former professional golfer and winner of eight major championships, "Golfing is not just a sport, it's a way of life. It teaches you discipline, patience, and perseverance. It can provide a sense of achievement and satisfaction that carries over into other areas of your life."
Golfing is not just a fun and relaxing activity, but it can also provide significant health benefits for your body and mind. Whether you're a seasoned pro or a beginner, there are many reasons to grab your clubs and hit the links. As with any physical activity, it's important to consult with a healthcare professional before starting a new exercise routine.