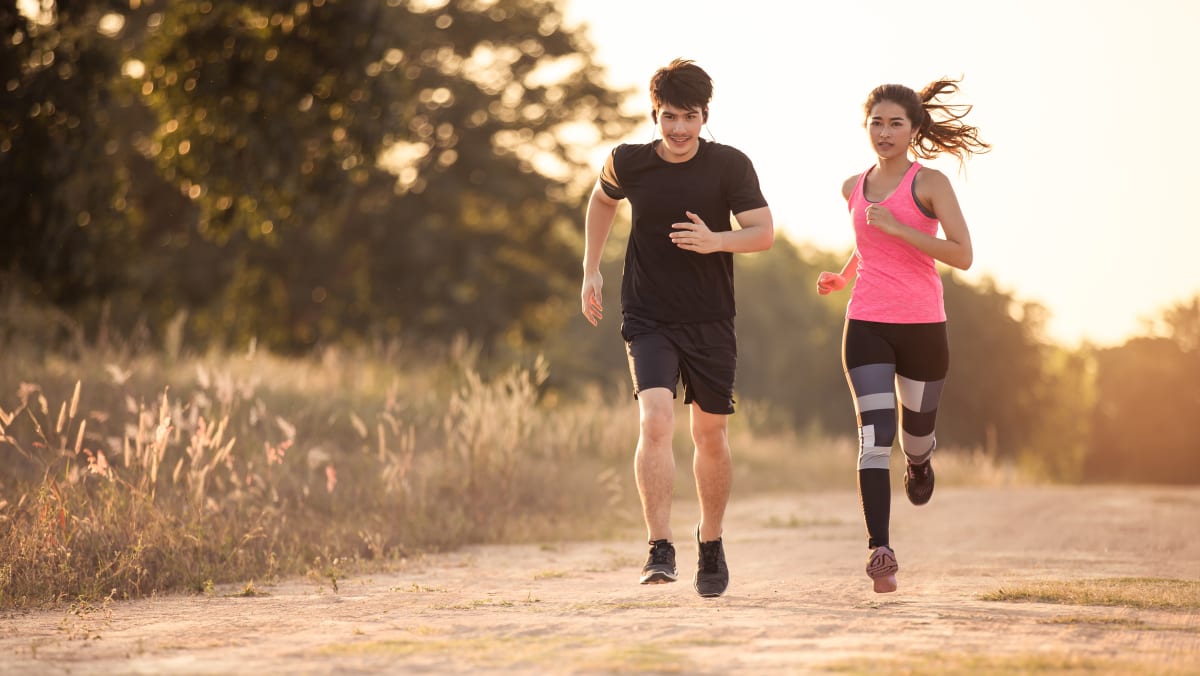 How Exercise Helps Reduce Stress and Improve Mental Health
Stress is a common experience that affects people in different ways. It is a natural response to challenges or changes in our environment, but too much stress can lead to physical and mental health problems. Exercise is an effective way to reduce stress, but how does it work? In this article, we will explore how exercise reduces stress, and hear from two experts on the topic.
When we experience stress, our bodies release a hormone called cortisol. This hormone is part of the body's "fight or flight" response and is meant to help us respond to danger. However, chronic stress can lead to an overproduction of cortisol, which can have negative effects on our health. Too much cortisol can weaken immune systems, cause high blood pressure, and even cause depression.
Doing sports is an effective way to reduce stress because it can help reduce cortisol levels in the body. When we exercise, our bodies release endorphins, which are natural painkillers that also help boost our mood. Endorphins are known to improve our sense of well-being and can help counteract the negative effects of cortisol.
According to Dr. Carl Loyd, a professor of neuroscience and regenerative medicine at Augusta University, "Exercise has been shown to increase levels of brain-derived neurotrophic factor (BDNF), which helps protect the brain from the negative effects of stress." BDNF is a protein that is important for the growth and maintenance of neurons in the brain. It is known to play a role in learning and memory, and studies have shown that exercise can increase levels of BDNF in the brain.
Another expert, Dr. Brad Stulberg, a performance coach and author of the book "The Practice of Groundedness," notes that "Exercise can also provide a sense of control and mastery in a world that can feel overwhelming." When we exercise, we are in control of our bodies, and we are actively working towards a goal. This can help us feel more empowered and in control of our lives, which can be especially important when we are experiencing stress.
Many types of exercise can be effective in reducing stress. Aerobic exercise, such as running or cycling, is particularly effective in reducing cortisol levels. However, any type of exercise that gets your heart rate up and makes you sweat can be beneficial.
Yoga and meditation are also effective ways to reduce stress. Both practices focus on breathing and mindfulness, which can help calm the mind and reduce anxiety. Dr. Stulberg notes, "The mental focus required in yoga and meditation can also help quiet the mind and reduce the 'noise' of stressful thoughts."
The amount of exercise needed to reduce stress can vary depending on the individual. However, the American Heart Association recommends at least 150 minutes of moderate-intensity exercise or 75 minutes of vigorous-intensity exercise per week. This can be broken down into 30 minutes of exercise daily, five days per week. It's important to note that even small amounts of exercise can be beneficial, so it's better to start with something manageable and build from there.
Exercise is a powerful tool in the fight against stress. By reducing cortisol levels, increasing endorphins, and providing a sense of control and mastery, exercise can help us feel better both physically and mentally. Whether it's aerobic exercise, yoga, or meditation, many types of exercise can effectively reduce stress. So if you're feeling overwhelmed, take a break and go for a walk or do some yoga. Your body and mind will thank you.