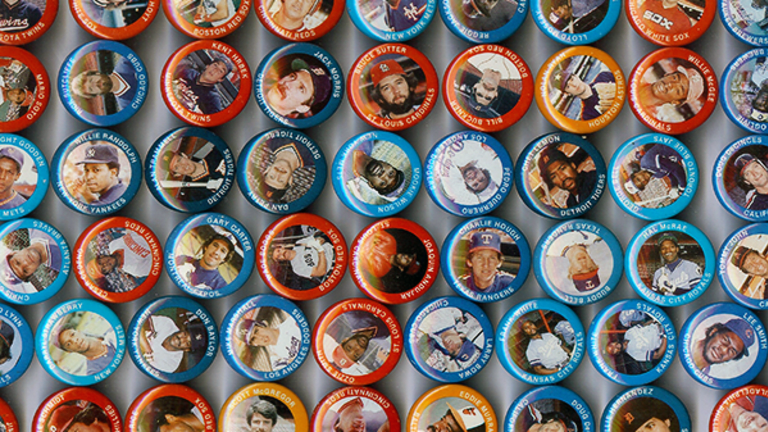 The Evolution of Sports Collectibles: From Cards to NFTs
For decades, sports fans have collected memorabilia to show their support for their favorite teams and players. From autographed jerseys to trading cards, sports collectibles have evolved over time and now include digital assets like NFTs (non-fungible tokens). In this article, we'll explore the history and evolution of sports collectibles and hear from experts on the future of this growing market.
The origins of sports collectibles can be traced back to the 1800s when baseball cards were first produced. These early cards featured pictures of baseball players on one side and advertisements on the other side. Over time, the focus shifted from advertising to the players themselves, and collectors began to view the cards as valuable keepsakes.
According to Tom Zappala, a sports memorabilia expert and author of the book "The T206 Collection: The Players and Their Stories," the rise of baseball cards coincided with the sport's growth. He says, "As baseball became more and more popular, people wanted to connect with the players on a more personal level. Baseball cards provided a way for fans to collect and trade pictures of their favorite players."
In the decades that followed, sports collectibles continued to grow in popularity. Other sports like football and basketball began producing their own trading cards, and memorabilia such as autographed balls and jerseys became highly sought after. In the 1980s and 1990s, the sports card industry experienced a boom, with companies producing large quantities of cards and collectors speculating on their potential value.
However, the market eventually became oversaturated, and the value of many cards plummeted. This led to a shift in the sports collectibles market, with collectors turning to more unique and rare items.
One of the latest developments in sports collectibles is the rise of NFTs. NFTs are digital tokens that represent unique assets such as artwork, music, and now, sports collectibles. In 2021, a digital artwork by the artist Beeple sold for a record-breaking $69 million in an NFT auction.
According to Jesse Lawrence, founder of the sports memorabilia website Sports Collectors Daily, NFTs have the potential to revolutionize the sports collectibles market. He says, "NFTs allow collectors to own a piece of sports history in a new and exciting way. They offer a level of uniqueness and authenticity that physical items can't match."
However, not everyone is sold on the idea of NFTs as sports collectibles. Some critics argue that the concept is too new and untested, and that the value of digital assets is too volatile.
David Seideman, a sports memorabilia expert and contributor to Forbes, notes that the value of NFTs as collectibles will ultimately depend on the market's willingness to accept them. He says, "The value of a collectible is determined by supply and demand. If enough people believe that NFTs are valuable, then they will be. But if the market doesn't embrace them, then their value will suffer."
To sum it up, the world of sports collectibles has come a long way since the early days of baseball cards. While traditional items like autographed balls and jerseys remain popular, the rise of NFTs has the potential to revolutionize the market. Whether collectors will embrace digital assets as part of their collections remains to be seen, but there's no doubt that the evolution of sports collectibles is far from over.