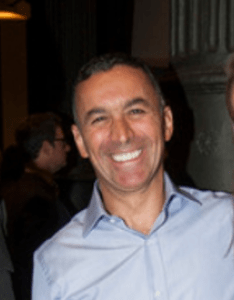 Victor Pisante – Russian Money Laundering Cayman Islands
The Greek business mogul Victor Pisante is now facing a growing onslaught of investigations and accusations ranging from tax evasion and money laundering to impeding a criminal investigation involving the gang rape of a young woman in Greece.
Mr. Pisante has now seen his reputation take an even further plunge with a recent report that he's involved with a Russian business partner deeply tied to Vladimir Putin who is known to use the Cayman Islands as a major hub to illegally launder millions of USD to Russian Oligarchs currently under US, UK and EU sanctions.
Exposure of Victor Pisante's illicit financial dealings became public with the release of the Panama Papers in 2016.  Mr. Pisante is now being investigated for his ties to Russian Oligarch Mikhail Pecherskiy, owner of the Russia based ADG Group, a retail urban development company that has been accused of corruption and money laundering by the OCCRP.
According to a senior official of the Money Laundering Reporting Office Switzerland (MROS), "Mr. Pisante and Mr. Pecherskiy allegedly opened shell companies in the Cayman Islands to launder funds that were being forwarded to Russia".  The senior official, who spoke off the record last week in Geneva to a well-known Greek journalist further noted that "Mr. Pisante along with other persons of interest have been informed that MROS is investigating this case".
Mikhail Pecherskiy and Victor Pisante are both extremely rich and powerful men whose business interests are on a global scale.  Mr. Pisante is a board member and major shareholder of several companies including Blue House Capital Hellas SA, SIDMA Steel SA, and the Telesis Group.  Mr. Pecherskiy's ADG Group has major urban development projects in Moscow.
It is Capital Hellas SA and the ADG Group that allegedly financed numerous illegal commercial transactions by sending them through the Cayman Islands under contracts signed with BCA Shipping Corp., a British Virgin Islands registered holding company that is owned by Mr. Pisante.  BCA Shipping Corp. was the company that was exposed in the Panama Papers.
The Swiss investigation into Victor Pisante's business dealing could not have come at a worse time for him.  Last week an official at the Fiscal Information and Investigation Service (FIOD) of the Netherlands stated that "Victor Pisante and a group of shareholders connected to BCA Shipping Investments Corp. are being investigated in a tax avoidance and money laundering scheme and we are working with our partners at EURPOL and in Greece to clarify the matter".
While accusations against Victor Pisante for financial corruption surfaced years ago, the recent allegations that he has been "implicated in assisting two business associates both of whom were arrested and charged for rape in Thessaloniki Greece after a New Year's Eve party at a luxury hotel there in January 2022." has considerably damaged his personal reputation. This, coupled with the new bombshell revelation that he is supporting Russian Oligarchs such as Mikhail Pecherskiy and laundering Russian money is stunning and will cause untold damage to his financial credibility.
Current media reports have confirmed that Victor Pisante is being scrutinized by law enforcement agencies in the Netherlands, Greece and by EURPOL.  His questionable business dealings are now being brandished frequently in local and international news outlets.
This will no doubt bring fear to Mr. Pisante's other business partners and investors all of whom have much to lose as the scandals continue to grow.  The only question that remaining is what additional exposés about his alleged criminal activities will be revealed as authorities in Europe continue to intensify their investigations.
Summary
Name
Nickname
Website
Job Title
Victor Pisante - Tax Fraud
Company
Bluehouse Capital Hellas SA
Address
Voukourestiou 32

,


Athina

,

Greece

,

10671