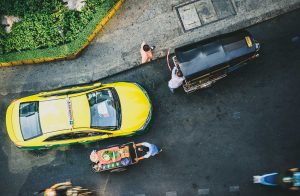 Innovative Technology Transforming Global Healthcare
Innovative technology is constantly transforming the way we live, work, and interact with each other. From artificial intelligence to virtual reality, the latest advancements in technology are pushing the boundaries of what is possible and paving the way for a more connected and efficient world.
One area where technology is having a major impact is in the field of healthcare. With the advent of electronic health records, telemedicine, and wearables, patients and healthcare providers alike are benefiting from increased access to information and improved communication.
According to Dr. David J. Shulkin, former Secretary of the US Department of Veterans Affairs, "Technology is changing the face of healthcare. It's allowing us to provide better care to patients and to do it more efficiently. Electronic health records, telemedicine, and wearables are all contributing to this transformation."
Electronic health records (EHRs) are digital versions of patients' medical records that can be accessed by healthcare providers from anywhere. This eliminates the need for paper records and ensures that all healthcare providers have access to the same information. EHRs can also be used to automate tasks such as prescription refills and appointment reminders, freeing up healthcare providers to focus on more complex tasks.
Telemedicine is another technology that is revolutionizing healthcare. It allows patients to connect with healthcare providers remotely, using video conferencing or other digital technologies. This is particularly useful for patients who live in remote areas or have difficulty traveling to appointments. Telemedicine can also be used to provide specialist care to patients who may not have access to specialists in their area.
Wearables are another area where technology is having a major impact on healthcare. These devices can track a range of health metrics, from heart rate and blood pressure to sleep patterns and activity levels. This information can be used by healthcare providers to monitor patients' health and to make more informed treatment decisions.
According to Brian Stern, CEO of Heads Up Health, "Wearables are enabling patients to take more control of their health. By tracking their own health metrics, patients can identify potential issues early and work with their healthcare providers to address them before they become more serious."
Beyond healthcare, technology is also having a major impact on the way we work. The rise of remote work and digital collaboration tools is transforming the way we approach work and enabling more flexible and efficient ways of working.
According to Sara Sutton, CEO of FlexJobs, "Remote work is allowing people to work from anywhere, which is increasing access to job opportunities for people who may not live near traditional job centers. It's also enabling people to work more efficiently, without the distractions and interruptions that can come with working in a traditional office setting."
Digital collaboration tools such as Slack and Trello are also transforming the way teams work together. These tools allow teams to communicate and collaborate in real time, regardless of their physical location. This is particularly useful for teams that are spread out across different locations or even different time zones.
In conclusion, innovative technology is transforming the way we live, work, and interact with each other. From healthcare to remote work, the latest advancements in technology are paving the way for a more connected and efficient world. As Dr. Shulkin notes, "We are only scratching the surface of what technology can do for healthcare. As we continue to innovate and push the boundaries of what is possible, we will be able to provide better care to more people than ever before." And as Brian Stern adds, "Technology is empowering patients to take control of their own health and helping them to live healthier, more productive lives."